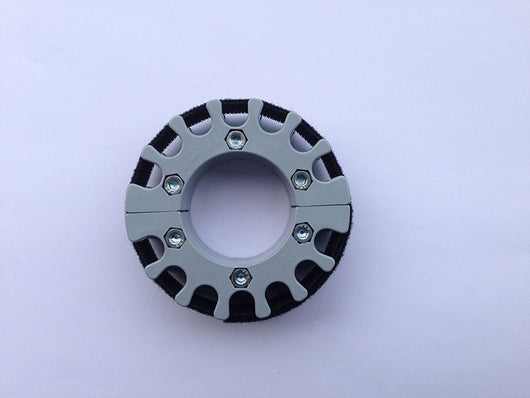 Cable Dresser CD-24
Regular price $71.99 $52.95 Sale
For Dressing from 3 to 24 cable bundle. From Cat 3 to Cat 6 Enhanced, Cable slot size .343 inches.
110% Money Back Guarantee!

Best tool on the market for dressing a 24 cable bundle in a Telecommunications Closet and Riser Closet

Split face design also allows the installer to add cables to an existing bundle

You'll spend the majority of your time aligning cable, and less time untangling cables
The Cable Dresser CD 24 was the first to reach market in May of 2004 and has seen worldwide acceptance with tools in Europe, Asia, Canada and South America.  In the US, we're in almost all 50 states, including the District of Columbia.  BICSI (Building Industry Consulting Services Inc), a worldwide cabling certification company based in Florida, uses the Cable Dresser in its training classes. Patch Panel Tools is continuing to look for ways to improve on the products we make available to the cabling industry.